Suzuki and Philippe Monneret 5 years deal!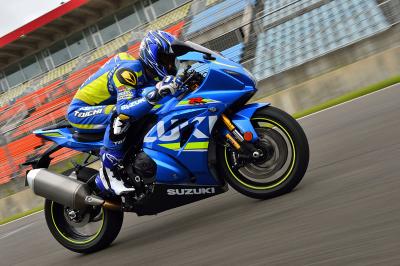 In January 2017, Suzuki and Philippe Monneret's school EasyMonneret France's premiere motorcycle training, joined forces to ensure the best road safety as they share the same passion for two wheels!
EasyMonneret is an institution in the motorcycle world associated with a name that is no longer to be presented: Philippe Monneret who was 2nd of the Endurance world championship with Suzuki in 1994.
He has always been very keen on young people's safety and a positive image of motorcyclists. He also with Jean-Pierre Beltoise initiated motor racing schools on the Carole circuit. For many years, he contributed to the training of young people in collaboration with the General Council of Hauts de Seine. In 2011 he launched EasyMonneret the first online motorcycle school, which introduces the youngest to motorcycle riding, trains pupils for motorcycle license, ensures the compulsory 125cc 7 hour training and allows fans to enjoy themselves and progress on different race tracks in France such as Meudon, Montlhéry, Trappes, Haute-Saintonge, Paul Ricard ....
From January 2017 all EasyMonneret motorcycle schools will have exclusively SV650 and small displacement for the A1, A2 and 125cc licenses, Burgman 400 and 125 for scooter training and DR-Z125 and DR-Z70 for junior motorcycle (7 to 15 years old). The training sessions will be supervised by staff equipped with GSX-R1000, the ultimate weapon on a race track!
« Retour